News
Posted by Diana Wendorf on
Mixing cotton flannels with quilting cottons in your project can provide texture and a cozy feel to your quilt.  If you decide to mix fabric types, we recommend washing and drying all fabrics before cutting as flannels may shrink differently than quilting cottons.  Little Savannah and A Little Rain from Robert Kaufman (cotton flannel and quilting cotton) are just in and perfect for mixing textures!  
Posted by Diana Wendorf on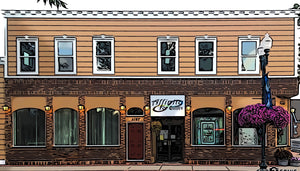 It is so good to see many of you in the shop again, even if we are unable to see your smiling faces behind the beautiful, creative masks you have made. We realize that distance may prevent you from seeing us in person or, some of you prefer shopping online right now and so we are adding products to our website for your shopping convenience.  Our goal is to meet your needs both in person at Affinity For Quilts' brick and mortar shop and on our website.   If you see something on the Affinity For Quilts blog, in the What's up Wednesday newsletter, on our facebook,...
Posted by Sophie Voit on
Hello to all of our wonderful quilting friends! I want to share a few thoughts regarding COVID-19 and then I will let you get back to your projects.  There have now been several confirmed cases of COVID-19 (Coronavirus) in Minnesota.  In an  effort to help stop the spread of the coronavirus we, at Affinity for Quilts, are taking extra sanitary precautions to ensure that you have a safe and clean place to come and pursue your sewing and quilting endeavors.  In addition to providing a clean restroom we will be making sure that all frequently touched areas (door handles, counters, etc.) will be properly sanitized....
Posted by Diana Wendorf on
Just in!   Northern Lights Fabric line with a polar bear panel.  We love our polar bears in White Bear Lake, MN.
---